Business & Events
Grand Hotel Huis ter Duin in Noordwijk, with a history dating back 135 years, is a leading name in the Dutch hospitality industry. On top of the Noordwijk's dunes the majestic Grand Hotel is located directly on the beach with stunning views across the North Sea. The hotel has 254 rooms, including 18 suites and 4 penthouses, all with a view across the North Sea or the beautiful surroundings of Noordwijk. For conferences, events and celebrations Grand Hotel Huis ter Duin can offer you a fully personalised package in one of our 19 elegant and multifunctional meeting rooms – all with daylight – with a maximum capacity of 2500 people.
Facts & Figures
Unique, family owned company, where continuity, quality and flexibility come first to make your event a succes
254 bedrooms including 4 penthouses and 20 suites
19 meetings rooms, all with daylight and air-conditioning
Our biggest room, the Pickéroom, is 1.050 m2 and is 5.7m. high.
Huis ter Duin also has smaller rooms for smaller group meetings, such as the Boardroom
Directly on the beach, no public area in front of the hotel, great for incentives and activities
Winner M&IT Award 'Best Overseas Hotel' in 2014, 2016 and 2017
Only 20 minutes away from Amsterdam Schiphol Airport (AMS) - one of the main hubs of Europe - and 30 minutes away from Amsterdam and The Hague
Free WIFI everywhere
Three restaurants: Brasserie La Terrasse, Breakers Beach House and Restaurant Latour (*). You also have the option for private dining
Proud partner of sustainability platform It must be NOW!
Earthcheck certified
Map of interests
Located just 20 minutes from Amsterdam Schiphol Airport, Noordwijk is very easy to reach. Big cities like Amsterdam, Rotterdam and The Hague are close at hand.
Located in the heart of Western Europe
108 airlines fly to Amsterdam Schiphol Airport
Direct flights from 188 destinations within Europe
Direct flights from 134 non-European destinations
Floorplan
Grand Hotel Huis ter Duin boasts a wide range of multifunctional rooms, ranging from a boardroom to our largest plenary room Pické measuring 1.050 square meters / 11.367 square feet. All 19 function rooms feature direct daylight and air conditioning.
The Dutch Experience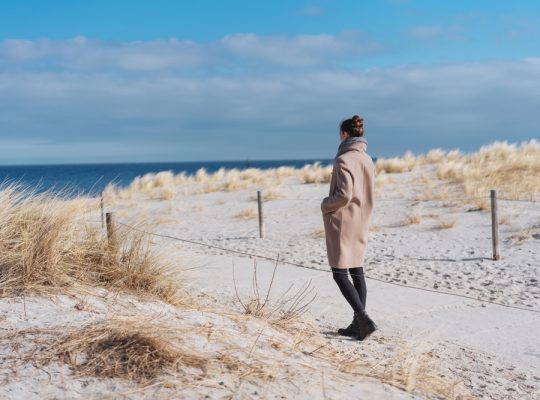 Audiotour Noordwijk
00 minutes
Get to know the history of Noordwijk, also known as the healing seaside resort, with the help of the brand new audio tour.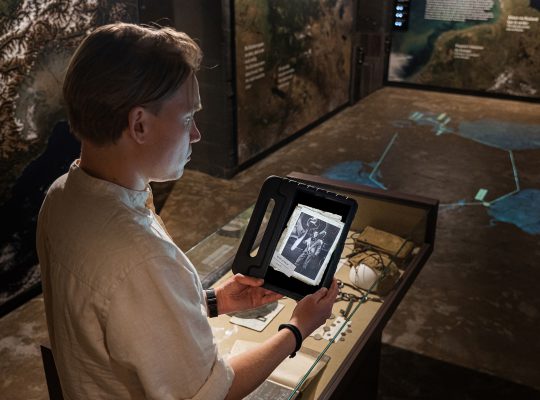 Museum Engelandvaarders
3 minutes
Museum Engelandvaarders is where you can discover and experience the extraordinary stories of the Dutch sailors, who escaped from occupied Holland in World War II to join the Allied forces in England.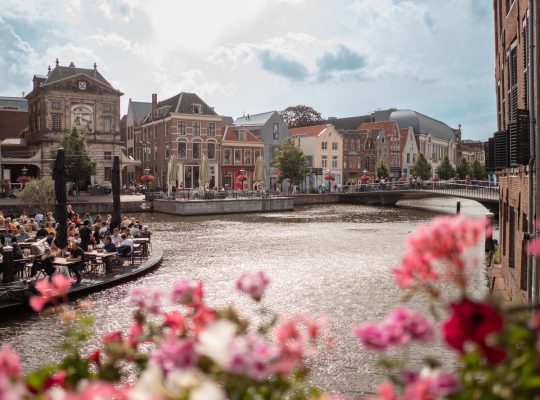 Museum Leiden
19 minutes
The historic city of Leiden is just 12 kilometres from Grand Hotel Huis ter Duin and has no fewer than 13 museums, all within walking distance of one another. Discover the oldest botanical garden in the Netherlands or see a real T. rex, treasures from Japan and an Egyptian temple. The fun and educational exhibitions are there for young and old alike!
Huis Ter Duin gift voucher